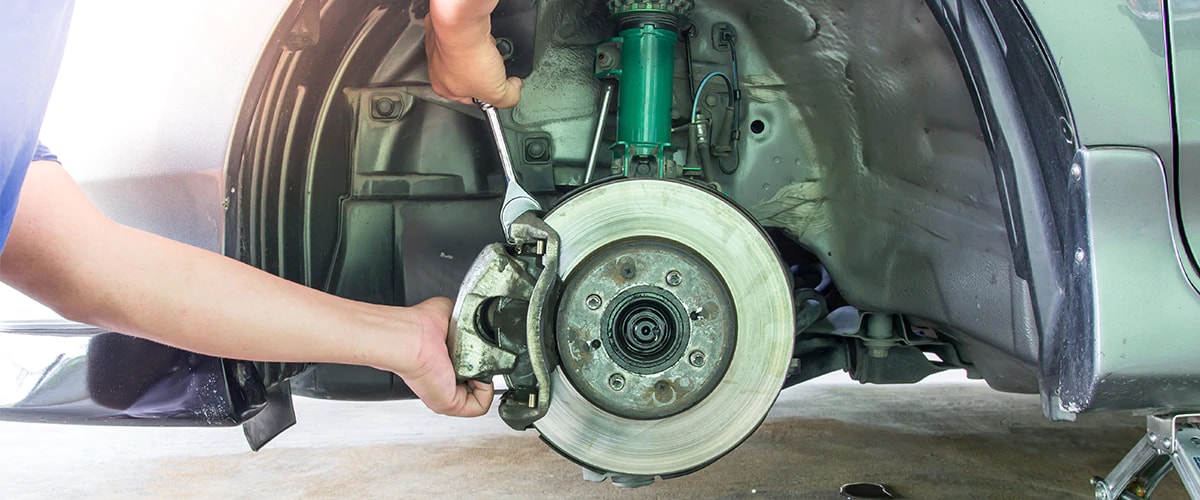 Brake Services
in Birmingham
Servicing Your Lexus Brakes at Lexus of Birmingham
Brakes are some of the most essential parts of your vehicle, allowing you to slow down and stop as needed. You will need maintenance and services for your brakes so that they can continue to perform how you want them to, and our team will be able to provide all those services for you. Our experts can do anything from inspecting to more in-depth repairs that you might need.
We're sorry, we do not currently have any specials published. Please check back soon or contact us for more information.
How to Tell When Your Brakes Need Servicing
There are many different signs that will tell you when your brakes need some work. If you notice that your Lexus car or SUV vibrates, makes noises, or pulls to a side when you press down on the brake pedal, it is time for you to plan a trip to see our technicians. We will start by doing an inspection, then can do any of the necessary work on your Lexus brakes.
If you notice any of the signs listed above, then it is likely time for your brakes to be repaired, but brakes wear down at different rates depending on your driving habits. Even if you don't notice anything strange, we will inspect them when doing your routine maintenance so that you can be confident that they are in their best condition. You should trust the Lexus that you are driving, and we will make sure that is true.
Why to Choose Our Dealership for Your Lexus Service Appointments
No matter which Lexus model you drive, our team can offer all the maintenance and repairs that you could need during the time that you are behind the wheel. Our experts are here to answer your questions and to ensure you know that our Birmingham, AL Lexus dealership is here to help. We look forward to seeing you soon so that we can help you smile whenever you are driving.
Hours
Monday

7 AM - 6 PM

Tuesday

7 AM - 6 PM

Wednesday

7 AM - 6 PM

Thursday

7 AM - 6 PM

Friday

7 AM - 6 PM

Saturday

8:30 AM - 4 PM

Sunday

Closed