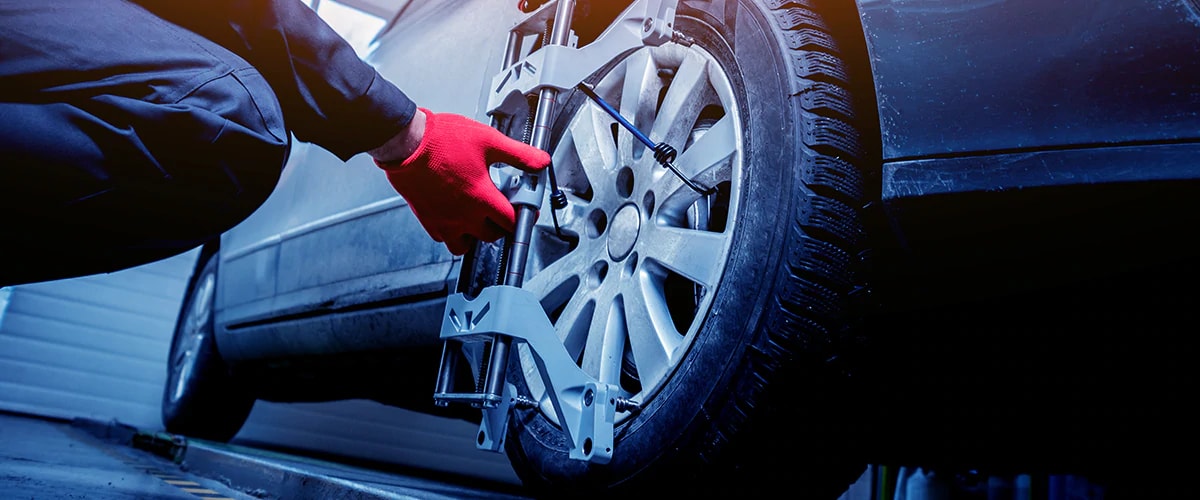 Alignment Service
in Birmingham
Lexus Alignment Service Near Birmingham
As you drive along through the Birmingham area, your suspension may be the furthest thing from your mind. While minor alignment problems may not be noticeable at first, there are certain things to watch out for that can let you know it may be time for an alignment. The experts at Lexus of Birmingham have state-of-the-art equipment and all the knowledge it takes to ensure the proper handling and performance of your Lexus model.
We're sorry, we do not currently have any specials published. Please check back soon or contact us for more information.
When Do I Need an Alignment?
Whether you can feel it or not, there are a few tell-tale signs that will let you know it's time to visit Lexus of Birmingham for an alignment check. Perhaps the most obvious sign is uneven tire wear. If you notice more extreme wear on the inside or outside shoulder of the tire, or an inconsistent wear pattern around the tire itself, those are signs of a misaligned suspension. Not only will this cause your tires to wear prematurely, costing you money, but it can be an unsafe situation behind the wheel. Whether it's unpredictable handling, uneven tire wear, or an uncomfortable vibration, having a misaligned suspension is both distracting and difficult to handle.
If you haven't had your alignment checked in some time, visit Lexus of Birmingham today! We'll get your Lexus suspension back where it belongs so you can enjoy the ride and handling you expect from your Lexus model.
Hours
Monday

7:00AM-6:00PM

Tuesday

7:00AM-6:00PM

Wednesday

7:00AM-6:00PM

Thursday

7:00AM-6:00PM

Friday

7:00AM-6:00PM

Saturday

8:00AM-4:00PM

Sunday

Closed