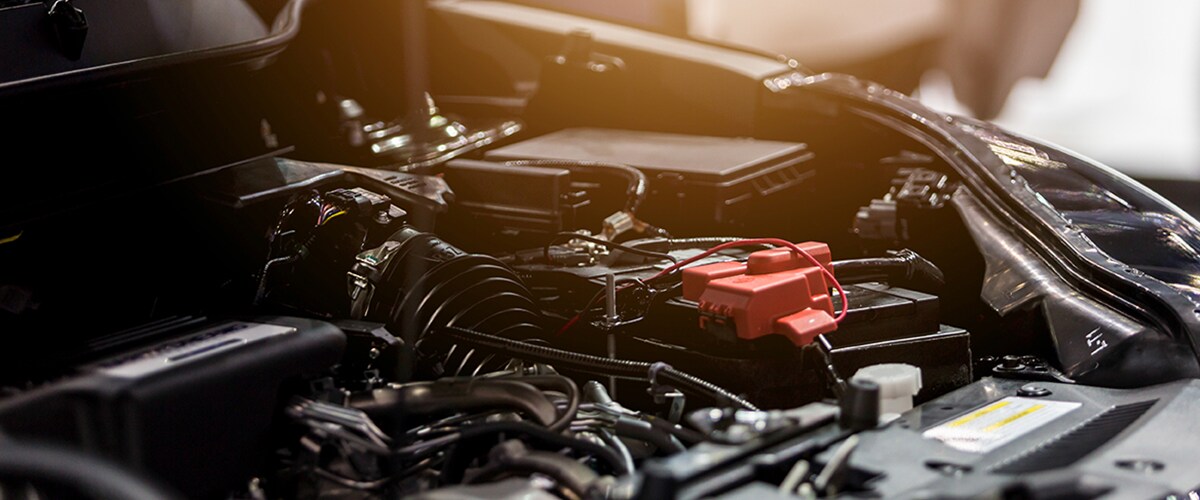 Battery Service
in Birmingham
Don't Get Stranded. Check Your Battery at Lexus of Birmingham
Don't let a no-start situation be the reason you have your battery checked or replaced at Lexus of Birmingham. Get ahead of the stress and inconvenience by watching out for the early warning signs of a battery that is losing its luster and bringing your Lexus to our dealership before you're left stranded.
Service Your Way
10% Off
Available for 30K, 60K, and 90K Mile Service
How Will I Know I Have a Dying Car Battery?
If you're beginning to wonder about the strength of your Lexus battery, considering these factors can help you decide if it's time for a check or replacement.
If your battery is more than three years old, it may be time to consider a replacement. Extreme heat can shorten the life of a car battery, and with Birmingham's long, hot summer season, any battery over three years old is bound to experience power loss.
Check the top of your battery for the warranty period. If you've had your battery for longer than that time frame, replacing it is a great way to give yourself extra peace of mind every time you start your Lexus.
If you've had to jump start your vehicle recently, that's a sure sign that your battery is low on power. Even if it's because you left the light on, jump-starting can reduce the effectiveness of your battery and it may be a good idea to have it checked.
A good way to see whether or not your battery is performing up to snuff is to turn on your lights with the air conditioning switched off. Switch the air conditioner on and if you can detect a dip in the brightness of your headlights, your battery needs to be replaced.
Not All Batteries are the Same
When you have your battery replaced at Lexus of Birmingham, you'll get a Genuine Lexus battery that is guaranteed to perform. With a full 24-month replacement warranty and a total 84-month warranty, you're guaranteed premium battery performance that is sure to last.
Hours
Monday

7:00AM-6:00PM

Tuesday

7:00AM-6:00PM

Wednesday

7:00AM-6:00PM

Thursday

7:00AM-6:00PM

Friday

7:00AM-6:00PM

Saturday

8:00AM-4:00PM

Sunday

Closed